Finerminds is a leading source of personal transformation, where we share the hottest new ideas in personal growth and breakthrough content on the web to inspire you.
More than that, Finerminds is a community… where people from every corner of the planet and spectrum of personal growth get together to support one another, expand their minds and learn the secrets to optimized living.
Think of it as a melting pot of spirituality, health, healing and peak living. Oh, and throw in a splash of humor and fun. :)
Over 600,000 people from all over the world hang out here to grow, learn and be inspired.
Get Featured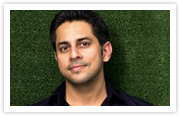 Be part of our active community of visionaries, thinkers, authors, mavericks, and people changing the world. We believe there are so many incredible ideas out there that go unshared because people don't have a platform to speak their voice and reach a global audience. But we want to change that.
If you've got something hot to share – whether it be a controversial new healing technique, tips on alternative meditation techniques, or your own insight based on personal experiences – we want to give you the opportunity to be featured as a Guest Author on Finerminds.
Share your teachings with a community of over 600,000 passionate people
Raise your profile and build your reputation as an expert author
Be part of a movement to touch 500 million lives
Next steps
Ready to share with the world? Awesome! Take a look at the
handy checklist below to make sure you have everything
ready…
Article (approx 600 – 1500 words, less is fine if you have a video)
Headshot of yourself
2 – 3 line bio
All ready to submit? Email your work over for review to Andrea, Senior Editor of FinerMinds: editor@finerminds.com