Happy Friday, PhilosophersNotes Tribe! Today we'll be studying one of the giants (literally) of personal growth: Tony Robbins.
Tony Robbins
"Who will you have to become to achieve all you want?"
~ Tony Robbins
Some words from Brian: "I filled up an entire notebook during my Date with Destiny week-long event and in this PhilosophersNote I've captured over 20 of my favorite "Big Ideas" from this event as well as the weekend workshop Unleash the Fire Within (you know, the one where you walk on fire :).
We'll explore Ton'y Six Human Needs, his remarkably powerful "Primary Question" exercise, and a LOT more Big (VERY Big!) Ideas.
This is a powerful Note that can transform your life."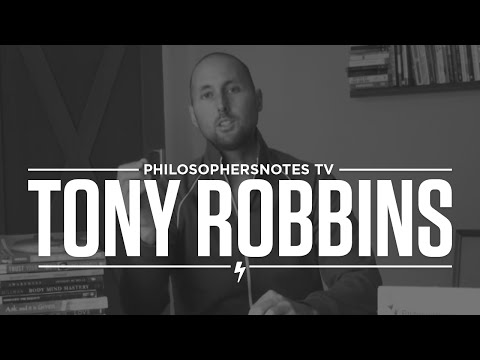 One of my favorite books by Tony is Unlimited Power. Check out its Amazon page here for reviews >>
And as always, what's your BIGGEST Aha! moment from this Note and how are you going to implement the wisdom from today into your life? Drop a comment and let the discussions roll!
And twitter users, don't forget the #50days :)Also, because lots of people are joining in on the Challenge a few days late and in case you miss a day or two, check out this page >> We've listed every Note that will be discussed (on which day) along with links to the discussion posts.