"Through synchrodestiny, you can finally become the person the universe intended you to be—as powerful as desire, as creative as spirit. All it takes is an eagerness to join the cosmic dance, and a willingness to seek the miracles of the soul."
~ Deepak Chopra from The Spontaneous Fulfillment of Desire
Some words from Brian:
In this fantastic, wisdom-packed, yet quick-read of a book, Deepak talks about a state in which we live our lives with "an appreciation of coincidences and their meanings," where we are connected with "the underlying field of infinite possibilities." He calls this state "synchrodestiny." It's a state "in which it becomes possible to achieve the spontaneous fulfillment of every desire."

I like the sound of that! :)

In this PhilosophersNote, we'll check out the Big Ideas we need to embody in order to consistently live connected to source and allow ourselves to experience the magic of synchrodestiny.

Do you think it's an accident you're reading this? What are you waiting for? Let's play together! ☺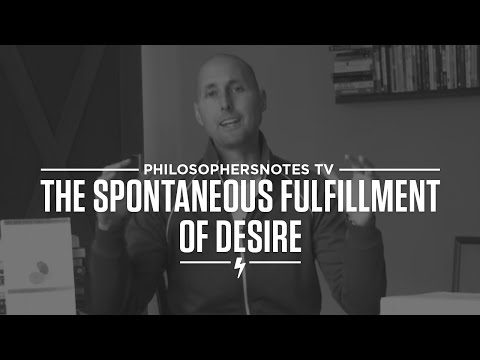 And as always, what's your BIGGEST Aha! moment from this Note and how are you going to implement the wisdom from today into your life? Drop a comment and let the discussions roll!And twitter users, don't forget the #50days.
Also, because lots of people are joining in on the Challenge a few days late and in case you miss a day or two, check out this page » We've listed every Note that will be discussed (on which day) along with links to the discussion posts.Can't wait to get the discussion going on today's Note.