Good Morning PhilosophersNotes Tribe! I'm really excited for today because we'll be studying The Silva Mind Control Method of Mental Dynamics by Jose Silva and Burt Goldman. I've been a long time student and an instructor once of Silva so this is awesome. Not to mention Burt Goldman is a close friend of mind too!
So without further ado…
The Silva Mind Control Method of Mental Dynamics by Jose Silva and Burt Goldman
"This philosophy is about enjoying things you like, avoiding or changing things you do not like, and accepting what you cannot avoid or change by the skillful use of your viewpoint."
~ José Silva and Burt Goldman from The Silva Mind Control Method of Mental Dynamics
And some words from Brian:
This is a phenomenal book. Found it ramdomly while staying at a friend's house in Bali and loved it. A quick-reading 250 pages, it's among the most densely-packed-with-wisdom books out there. (Deepak Chopra's Seven Spiritual Laws of Success still holds the record in my book. :) A transformational read!

We'll touch on a handful of my favorite Big Ideas here and if you're diggin' it, I highly recommend you check it out for more ideas on how to control your mind through visualization while changing your thoughts to live a happier, more fulfilled and stress-free life!
Now let's dive in with Brian's video below :-)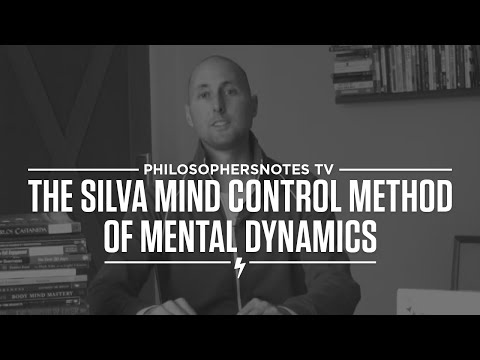 And as always, what's your BIGGEST Aha! moment from this Note and how are you going to implement the wisdom from today into your life? Drop a comment and let the discussions roll!And twitter users, don't forget the #50days
Also, because lots of people are joining in on the Challenge a few days late and in case you miss a day or two, check out this page » We've listed every Note that will be discussed (on which day) along with links to the discussion posts.Can't wait to get the discussion going on today's Note.