Happy Thursday! Today we'll be doing Psycho-Cybernetics by Maxwell Maltz.
Psycho-Cybernetics by Maxwell Maltz
"Creative striving for a goal that is important to you as a result of your own deep-felt needs, aspirations and talents (and not the symbols which the "Joneses" expect you to display) brings happiness as well as success because you will be functioning as you were meant to function. Man is by nature a goal-striving being. And because man is "built that way" he is not happy unless he is functioning the way he was made to function—as a goal-striver. Thus true success and true happiness not only go together but each enhances the other."
~ Maxwell Maltz from Psycho-Cybernetics
Some words from Brian:
Maxwell Maltz rocks. A former plastic surgeon who saw some of his patients change completely after their surgeries and others not at all and realized that it was their SELF-IMAGE that created their reality.

This book is all about giving your self-image a (face) lift by understanding how important it is to set goals and rock it.

You will love this Note. For sure.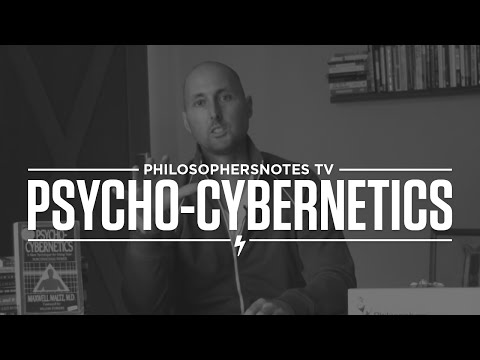 And as always, what's your BIGGEST Aha! moment from this Note and how are you going to implement the wisdom from today into your life? Drop a comment and let the discussions roll!And twitter users, don't forget the #50days
Also, because lots of people are joining in on the Challenge a few days late and in case you miss a day or two, check out this page » We've listed every Note that will be discussed (on which day) along with links to the discussion posts.Can't wait to get the discussion going on today's Note.