Hey guys. Today we'll be doing Body Mind Mastery by Dan Millman!
Body Mind Mastery by Dan Millman
"Whether you are a world-class competitor, weekend athlete, or fitness enthusiast, this book will help you overcome self-created hurdles and reawaken the natural, athlete the body mind connection master,inside you. Body Mind Mastery provides a clear map to a less stressful, more meaningful approach to practicing sport and life. It's not about dedicating your life to your training but dedicating your training to your life."
~ Dan Millman from Body Mind Mastery
And some words from Brian:
Dan Millman is a former world-champion athlete and gymnastics coach at Stanford and UC Berkeley. He's also a really cool, wise guy.

If you've read his classic, semi-autobiographical book, Way of the Peaceful Warrior (that was recently made into a cool movie starring Nick Nolte as Socrates), you know how Dan brilliantly weaves Western and Eastern thought into a practical philosophy for our modern lives.

This book is all about integrating our Body and Minds to create a deep sense of wholeness.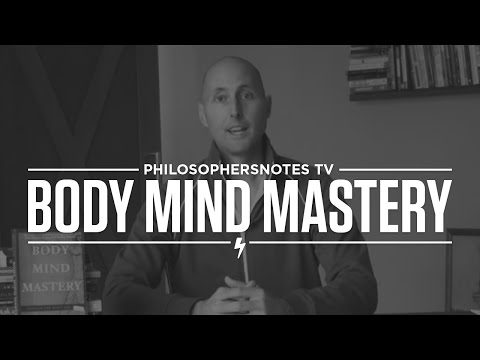 If you want more information on this book, you can check out its Amazon page >> Tons of reviews there.
And as always, what's your BIGGEST Aha! moment from this Note and how are you going to implement the wisdom from today into your life? Drop a comment and let the discussions roll!And twitter users, don't forget the #50days :)Also, because lots of people are joining in on the Challenge a few days late and in case you miss a day or two, check out this page >> We've listed every Note that will be discussed (on which day) along with links to the discussion posts.
Can't wait to get the discussion going on today's Note. Talk to you guys tomorrow.