We spotted a vid on YouTube over the weekend, and it got us talking….. is it REALLY necessary to go to college?
*Gasp* BLASPHEMY! I hear some of you cry. But this hot TED Talk by Sir Ken Robinson might shed a new light on why many of us think college is the most important aspiration for any young teen.
To set the scene (and ease you in gently), think about this before you check out the vid:
If these are the two groups of people in the world, which one do you fall into?
Group 1: Those who simply endure what they do rather than enjoy it, and spend Mon-Fri waiting for the weekend.
Group 2: Those who love what they do and couldn't imagine doing anything else. It's not just a job, it's who they are.
If it's Group 2 – hurrah, that's fantastic! But scarily, studies show that the vast majority of people identify with Group 1. Sad, isn't it?
Surely everyone in their right mind would want to do a job that they love, something that makes them happy and flourish as a human being. But it seems like somewhere between kindergarten and adult life, something happens. Something a bit weird. It's like our brains are rewired to place less value on the things we love and are naturally good at, and instead focus on things that will get us into college.
Maths, Science, English…. come on kids, study hard! And while we're at it, let's aim for Law School. Don't forget about that MBA now either – you'll need to pre-major in Accounting to pull out the big guns at recruitment fairs.
But what about your passions and natural talents?
The education system is so busy forcing us down linear routes that we start to take things for granted as the natural order. We've become obsessed with this linear narrative (the pinnacle being to get people to college) that anything which risks shifting this path off-course gets hastily swept under the rug – whether it be by loving parents, conscientious teachers, or wise advisors.
Check out this eye-opening TED Talk by Sir Ken Robinson where he explains:
* how education dislocates people from their natural talents
* why teenagers don't wear wristwatches
* what the education system has in common with burgers + fries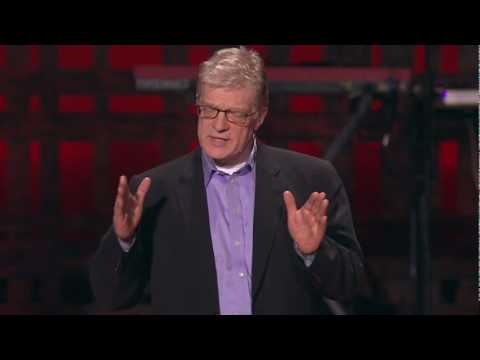 What do you think – is our education system broken? Share your opinion in the comments box below.